Clinical FAQ's
Alleviating Common Fears and Misconceptions about Sex Therapy
Many couples and individuals have concerns, fears and misconceptions about sex therapy, which can often keep them from scheduling an appointment. When clients enter my office, they are sometimes surprised by how "normal" it looks. One client said, "I was expecting dildos and vibrators." Sex therapy offices look like other psychotherapy offices, usually with a couch and some comfortable chairs. There are certain predictable questions about what might happen in the sex therapy office. I've developed a list of the 8 most common fears regarding sex therapy (based on my clinical experience).
1) Will I have to take off my clothes?
Answer: No. Sex therapy is a legitimate branch of traditional psychotherapy and never involves nudity or sexual contact of any sort. Sexual Surrogacy, although technically legal in the United States, is not a component of sex therapy and is quite rare. Sex therapists are bound by
a code of ethics and professional standards
. Sex Therapy is "talk therapy." If a licensed therapist asks you to engage in sexual contact in the office, they are engaging in professional misconduct.
2) Will I be forced to have sex with my partner or someone else in the office?
Answer: No. Professional sex therapy never involves sexual contact in the office. You will not be asked to have sex with your partner, your therapist, or any one else while engaging in ethical sex therapy. You may be encouraged to explore giving and receiving pleasure in the privacy of your home between sessions, but this is only one small piece of a large, complex therapeutic puzzle.
3) Will I have to describe all of my past sexual encounters in front of my partner?
Answer: No. Your sexual history is yours. You will not be forced to share details of your sexual history with your partner. I do, however, separate couples to take a comprehensive sexual history that I can use as a therapeutic backdrop upon which to interpret current sexual concerns. As you gain insight, you may choose to share certain aspects of your sexual history with your partner. Appreciating the legacy of your sexual past is crucial. Allowing your partner to appreciate that legacy can be incredibly powerful. And trusting your partner with that information shows a willingness to tolerate vulnerability (a crucial component of psychological intimacy).
Everyone has a "sexual story" and a good clinician must have the emotional intelligence and technical skill to give shape to one's sexual story and put it into perspective. My favorite part of what I do is formulating a client's sexual story and reframing it in a therapeutic way. Watching the "psychological light bulbs" turn on as a result of this process is as exciting to me now as it was when I started practicing over 20 years ago.
4) Will the therapist shame me for my sexual interests or behaviors?
Answer: No, I provide an environment that depathologizes sexual differences and unconventional interests. People carry enough shame around when it comes to sex. They need a therapist who will not judge them or be shocked (or disgusted) by what they hear. I understand the wide range of sexual interests and behaviors that people may find erotic. I help people come to terms with and understand their eroticism, even if it is not "typical" or "conventional." There is no such thing as "normal" sexuality. Our preferences, practices, and proclivities change throughout the life span. Everyone has their own sexual map.
5) Will the therapist "understand" my sexual problem?
Answer: First and foremost, any sex therapist or sex coach should have a comprehensive knowledge of human sexual response and the components of sexual identity (gender, orientation, intention, desire, arousal, orgasm, and satisfaction). Without this understanding, it is difficult to properly diagnose and/or offer a prognosis. A good provider must also know what the many potential barriers are and how to address them, what treatments are available, and next steps.
6) Will sex therapy make things worse?
Answer: Some people worry that sex therapy will confirm their suspicion that they are sexually inadequate or incompatible with their partner. I may identify areas of strength and weakness in the bedroom (and out). I do "hold up the mirror" and give honest feedback about the barriers that I see is holding someone back. Honest evaluation of the pros and cons of a sexual (and non-sexual) relationship will allow clients to develop "informed consent". It is never a therapist's job to tell a client to end a relationship (unless it is physically, sexually, or emotionally abusive).
7) What if I get turned on in the sex therapy office?
Answer: Many clients, especially men, worry that they may become sexually aroused as a result of discussing sexual material in the office. This is an understandable concern. Although discussion of sexual material is extremely intimate, there is a professional frame that contains overt arousal from interfering. On rare occasions, clients do share that they are feeling aroused in the office. Verbally processing the origins of the arousal and helping a client translate those feelings to an appropriate outlet can be extremely therapeutic.
8) Will I be forced to hurt my partner's feelings?
Answer: Some people worry that if they are honest, they will hurt their partners' feelings. "How can I tell her that she is too fat without crushing her self esteem?" "How can I tell him that his hairy back turns me off?" Although I understand why someone would want to spare their partners' feelings, honesty is (almost) always the best policy. There are therapeutic ways of addressing "turn-offs." And in most cases, partners already suspect! It can be validating to finally hear what you already "know." There is no safer place to "put your sexual cards on the table" and take honest inventory of your sexuality than in the sex therapy office.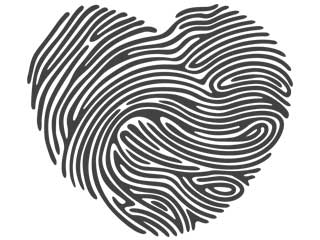 Contact Me
Riverside Medical Building, 13320 Riverside Drive, Suite 206, Sherman Oaks, CA 91423 •
(818) 334-5811
"*" indicates required fields