Administrative FAQ's
Information Regarding Fees, Insurance, and Administrative Policies
1) What are the fees?
Individuals and Couples $275 per one hour session on Monday through Friday from 9:00 am to 6:00 pm.
$295 per one hour session for weekends and evening appointments after 6:00 pm.
Online coaching fees are the same as above.
My group therapy fee is $90 per 90-minute session.
2) How long are sessions?
Individual and couple sessions are typically 50 minutes in duration. Extended sessions (90 to 120 minutes) may be scheduled in advance.
Group sessions are 90 minutes in duration.
Individuals and couples may request intensive therapy or coaching (maximum 6 hours per day) with prior arrangement.
3) How many sessions will I need?
It is impossible to predict how many sessions a client will need. Many clients start to improve after just a few sessions. Sometimes one session is all it takes to identify and resolve obstacles. Some clients choose to work on their sexual and relationship goals for months or years. The average number of sessions is 15.
4) How often will I need to come?
I recommend weekly sessions. Some clients will need to come more often and others may come less often. Most clients attend 3-4 sessions per month.
5) Is there a charge for missed appointments?
The time scheduled for your appointment is assigned to you and you alone. If you need to cancel or reschedule a session, I ask that you provide me with 24 hours notice. If you miss a session without canceling, or cancel with less than 24 hour notice, you will be subject to pay a missed appointment charge. In addition, you are responsible for coming to your session on time; if you are late, your scheduled appointment time will not be extended.
6) Do you have evening and weekend hours?
Yes, both evening and weekend hours are available.
7) Do you accept credit cards?
Yes, all major credit cards are accepted.
8) Do you accept insurance?
At this time, I do not accept insurance. I am happy to provide a super bill to therapy clients to submit directly to their insurance companies for out of network reimbursement (if applicable). Coaching services are not covered by insurance.
9) Are you willing to meet in public, at my home, or via Skype?
No. All sessions take place either in my physical office (located at 5250 Lankershim Blvd., Ste. 500, in North Hollywood, California) or online in my secure cyber office.
10) Is your cyber office HIPAA-compliant and encrypted?
Yes, my cyber office is HIPAA-compliant and encrypted, providing the most secure and confidential platform available online today.
11) What if I don't want to continue once I start?
There is no obligation to continue or complete therapy or coaching. You can stop at any time with or without explanation. You must give at least 24 hours notice to cancel any scheduled appointments to avoid a missed appointment charge.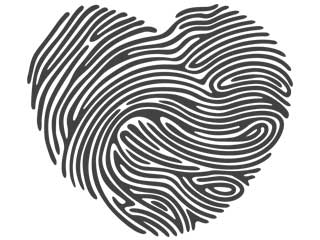 Contact Me
Riverside Medical Building, 13320 Riverside Drive, Suite 206, Sherman Oaks, CA 91423 •
(818) 334-5811
"*" indicates required fields